For most people, finding dates is a difficult ordeal. Then, when you do manage to set one up, most of the time, it turns out to be a huge disappointment. Personalities that don't match, lack physical attraction, nothing in common, different intentions – these are only some of the reasons why first dates are unsuccessful. Make no mistake: online dating apps are not the magical solution to all your relationship problems, but they can make your (dating) life a whole lot easier. They have come a long way from the stale, matchmaking websites of old that could only be accessed through a desktop computer. These days, modern phone applications have turned the internet into a virtual community for dates, hookups, and long-term relationships.
However, there is no such thing as the perfect dating app. They could all still use major improvements. If this is your first experience with online dating services, prepare yourself to be frustrated. Though all have pros and cons, some did manage to stand out. When creating our list of the best dating apps, we took into account several factors, such as practicality, efficiency, features, and popularity. Many of these apps can be used for free, but, as always, premium accounts will enhance the overall experience and make it much easier to accomplish your ultimate goal: to get dates!
And now, without further ado, we present to you the Top 10 Dating Apps of 2019!
1. Match.com

We can't possibly talk about the best dating apps on the web without discussing Match.com, the granddaddy of them all. It's one of oldest and most respected dating apps on the market, designed for singles seeking long-lasting relationships. The Match.com dating app combines both matchmaking and profile searching features, so you're sure to come across plenty of candidates here. Free users are able to create profiles, upload a few photos, and take part in the flirting process through "winks." However, the more advanced features such as seeing who has viewed your profile and liked your pictures are only available with a paid subscription.
2. Tinder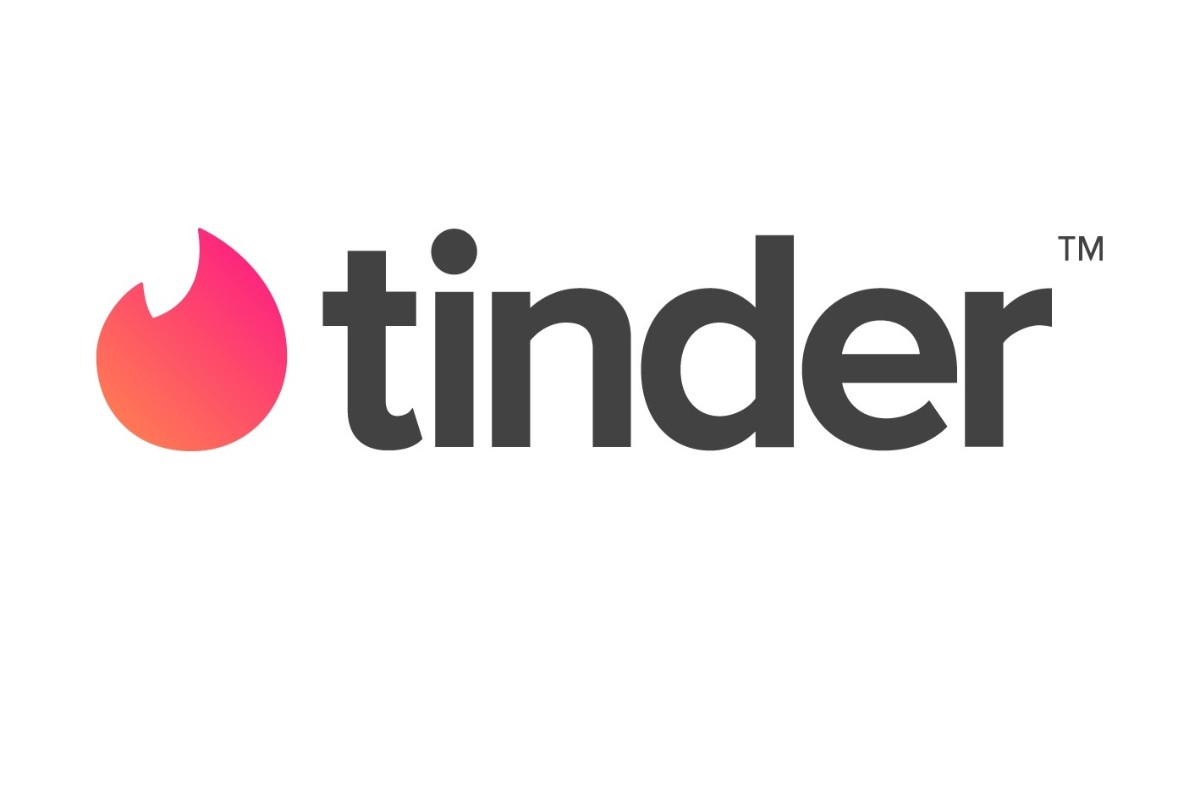 It's widely known that Tinder is one of the most popular dating apps in the world, being especially prevalent among users between 20 and 40 years old. Tinder encourages users to make snap decisions based on a quick glance of a photo or two, swiping left to reject or right to like, then it's on to the next profile. Get two matching likes and Tinder connects you – it's simple, fun and addictive. Profiles reveal a photo, name and age. Thankfully, the Tinder app no longer requires users to have a Facebook account, but you must be over 18. If you're looking for a dating app with tons of nifty options, which also provides an adrenaline rush, Tinder is right up your alley.
3. Bumble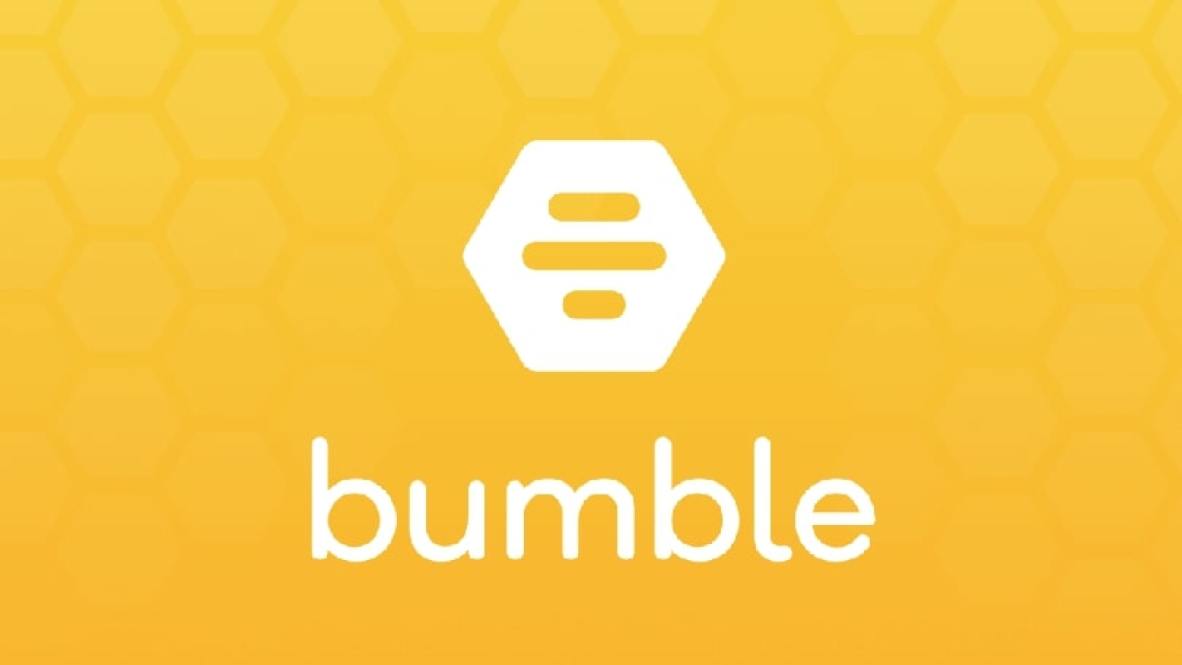 If you think women should make the first move, then you will love what Bumble brings to the table. In this revolutionary dating app, women are given the power and obligation to initiate contact. Like Tinder, you can swipe either left or right, and if both users swipe right, a match is created. However, the main difference here is a man cannot contact a woman unless she has messaged him first, which she must do during the first 24 hours. Bumble is a highly popular dating app that not only helps users get dates but also make new friends in their area. It even has a small LinkedIn-type section for professional contacts.
4. Hinge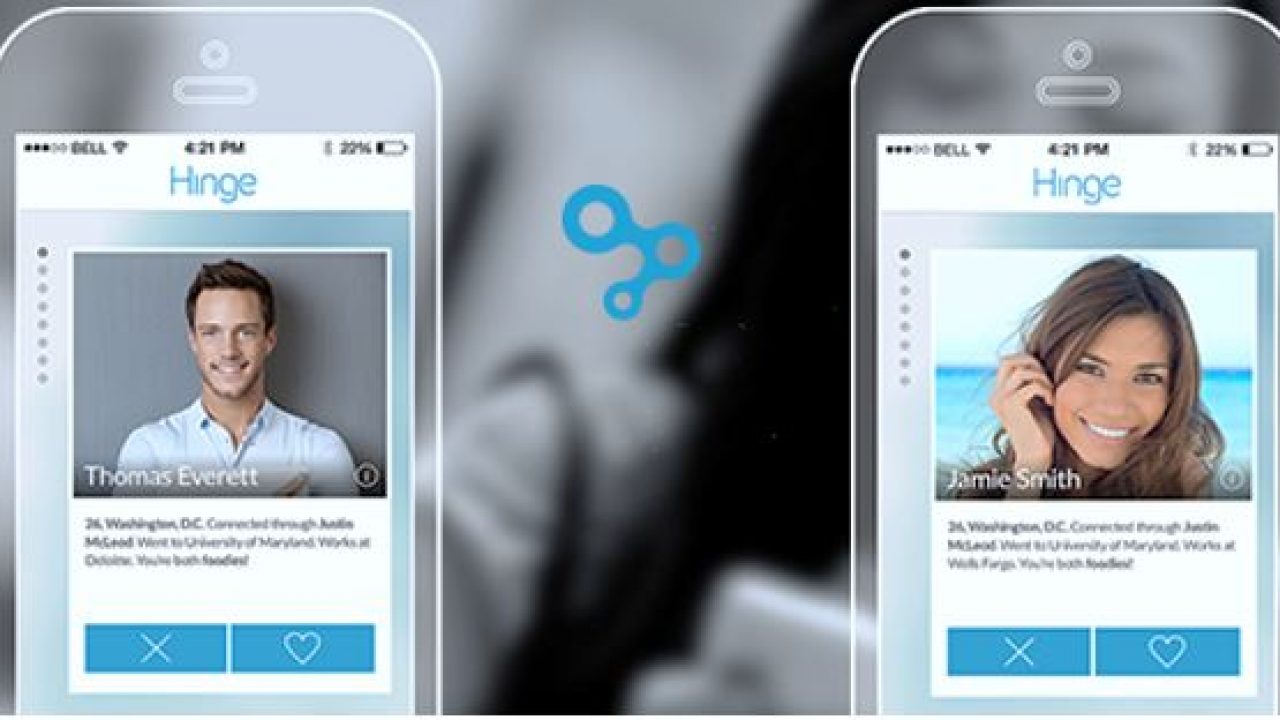 Hinge goes the opposite direction of Tinder and prefers to focus on quality instead of quantity. This dating app is less about wasting time playing games and more about real relationships and meaningful conversations. For those who are serious about finding a committed relationship, Hinge is as good as it gets. Not only does it connect you to people through Facebook friends (and friends of friends), it also shows you what interests you have in common. Hinge gives you 10 matches per day, which can be found on their "Discover" section. Like what you see? Simply click on the heart icon and leave a comment. If the other person replies to your comment, a connection is made!
5. Happn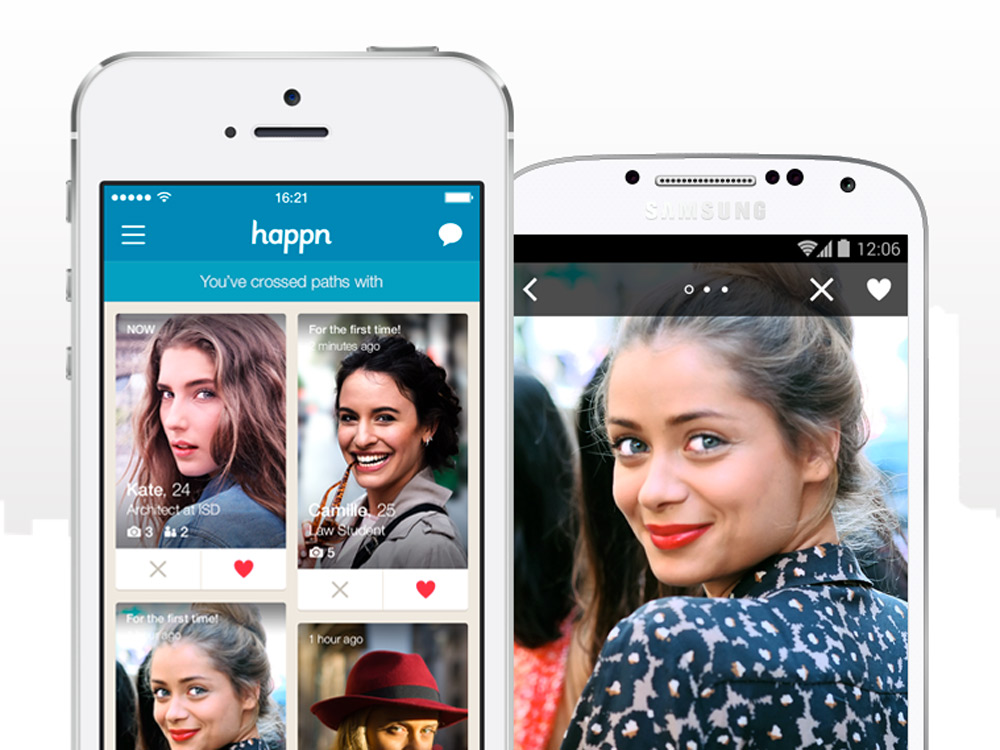 Happn is a GPS based dating app that's much more focused on where you've been than on who you know. It shows you profiles of other singles as well as the location the last time you were near to each other. Happn was built around the concept of finding matches with people you encounter in your daily routine, showing you how many times you have crossed paths, plus the time and place of your last encounter. This is the perfect dating app for people who appreciate spontaneity, especially those living in big cities. Being matched only with users you pass by on the streets makes for some fascinating conversations!
6. Plenty of Fish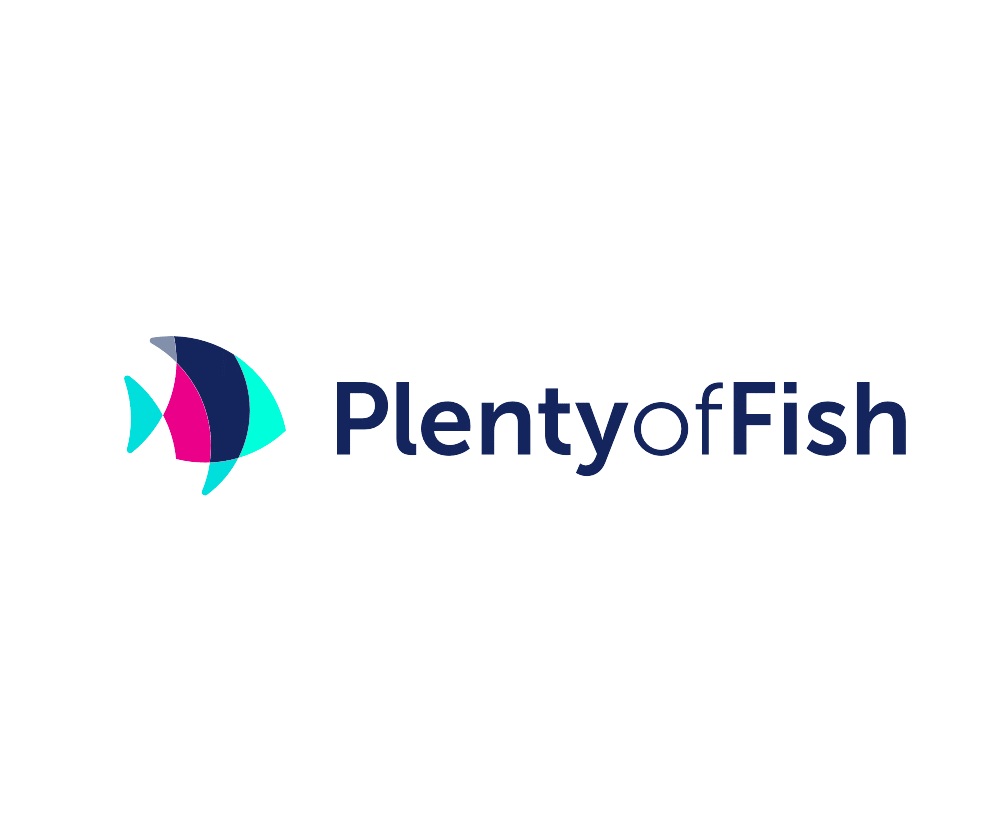 When it comes to free dating apps. Plenty of Fish is one of the best options available. It lets users send messages for free and also has several options that make messaging very fun and easy. Not only is it one of the oldest online dating services, but also the biggest, with over 90 million users! Besides asking the typical personal questions asked by all dating apps, Plenty of Fish requires users to take a chemistry test consisting of more than 70 questions, which even quizzes you about what you expect from a relationship. For those interested in finding a quality dating app, but unwilling to spend money, Plenty of Fish is perhaps their best choice.
7. Coffee Meets Bagel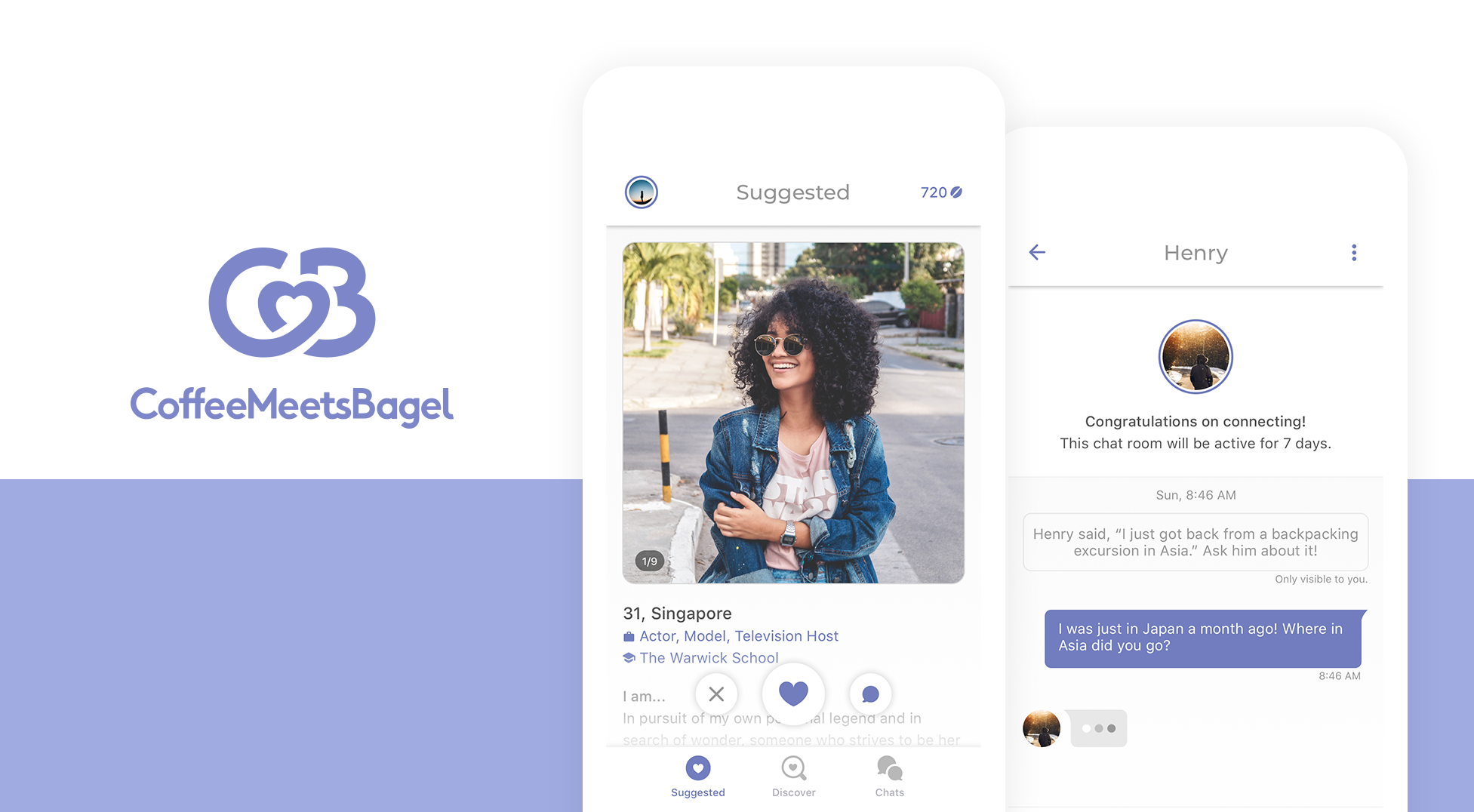 Coffee Meets Bagel is one of those dating apps that prefer to focus on quality rather than quantity. Its goal is to provide users with genuine connections to people who have already shown interest. Similar to Bumble, Coffee Meets Bagel gives women the power to confirm matches. Here's how it works: every day at noon, men receive a list of women in their area. Women will also receive a list of candidates, which will prioritize men who have already expressed interest. Once a match is created, you get access to a private chat room and can delve deeper into your match's profile. Forget about endless swiping and cold-messaging complete strangers – Coffee Meets Bagel relies on creating only quality matches.
8. Zoosk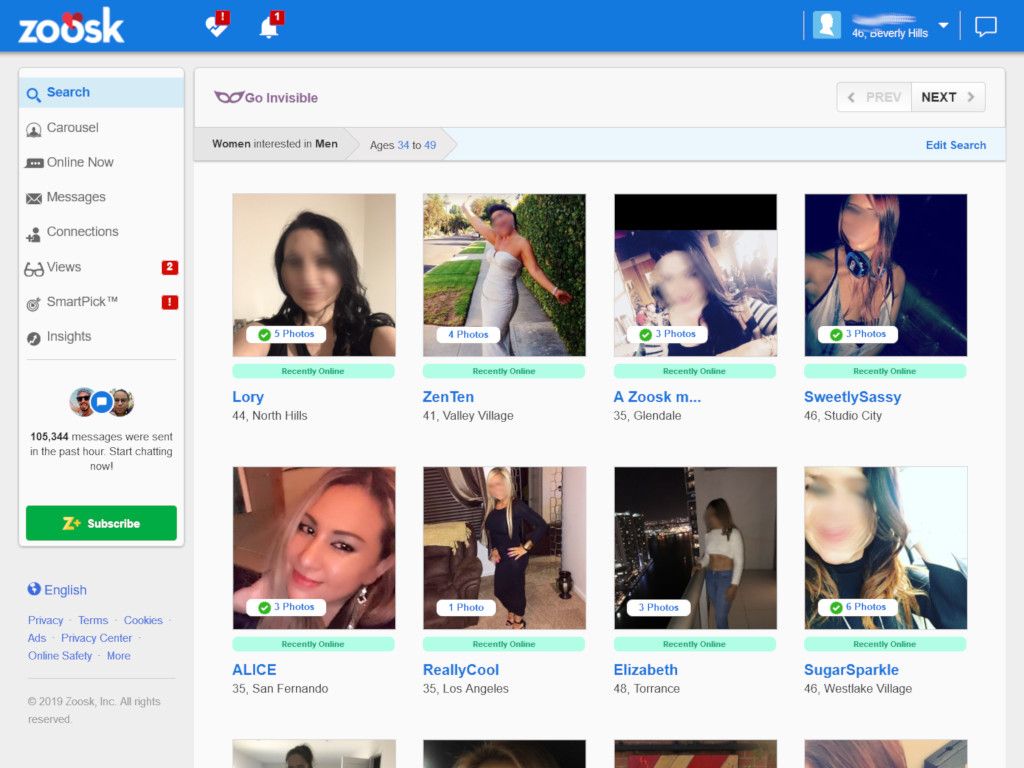 Zoosk is a mainstream dating app that's been around since 2007. With over 38 million users across 80 countries worldwide, it is easily one of the most popular platforms out there. This easy-to-use application is aimed at people who are not entirely sure about what they want in a dating partner and uses user profiles, preferences, and interests to help find compatible matches. With Zoosk, you get a straightforward and clean layout with an old-school social media style instead of a fast matching system like Tinder. Forget about answering a bunch of annoying personal questions. By simply monitoring your online behavior, Zoosk offers matches based on preferences and things you like to do. Keep in mind, however, sending and receiving messages requires a premium account.
9. OKCupid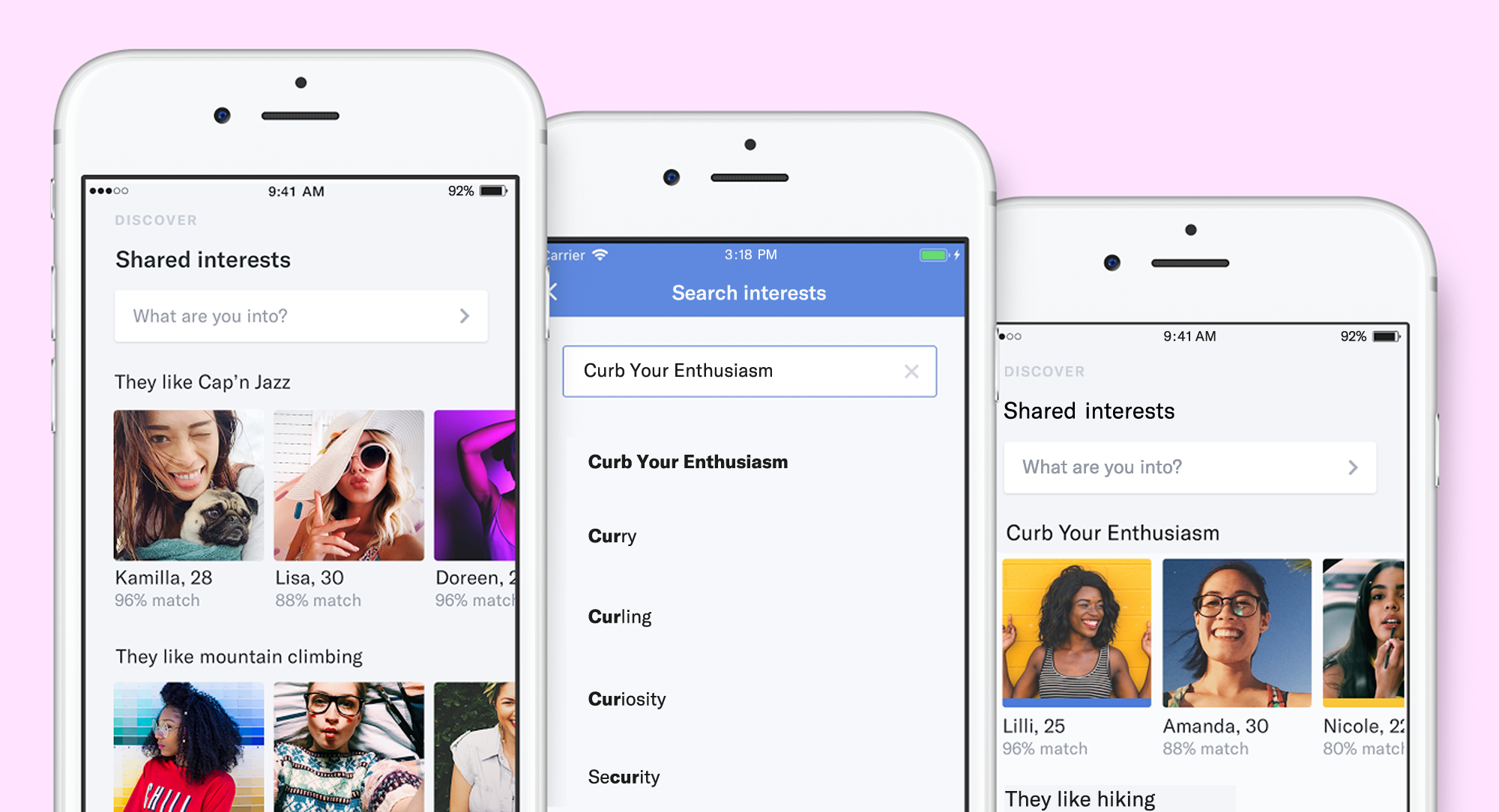 Are you looking for a dating app that makes it quick and easy to chat, flirt and hook up with interesting members while still remaining anonymous in your searches? OkCupid gives you complete access to a fascinating world of online dating profiles and keeps your identity safely protected at the same time. Launched in 2004, OKCupid is easily one of the most recognizable online dating services in the world, boasting over 10 million registered users. With a free account, you get access to OKCupid's messaging tools, Instagram integration, personality quizzes, and more. The premium account offers advanced features, such as enhanced search tools and being able to see which users have liked you.
10. Clover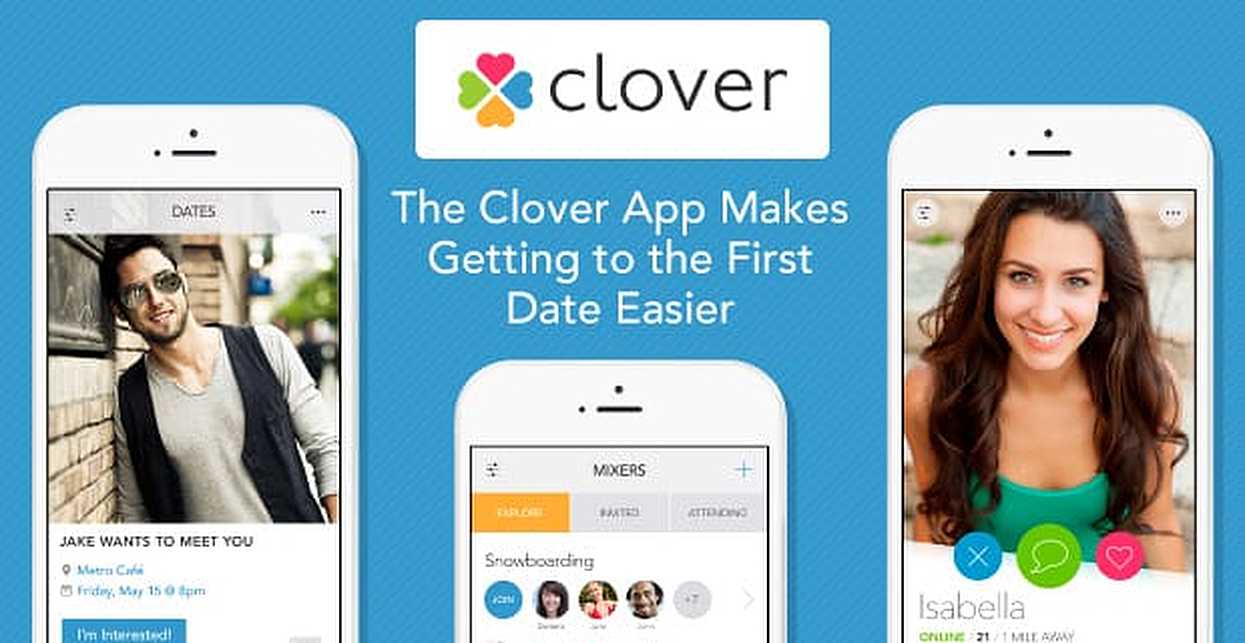 Clover is an up-and-coming dating app that combines cool aspects of Tinder and OKCupid. It's simple yet elaborate, with special features that let users easily set up dates, find events, join mixers, and more. Clover does an excellent job of distinguishing itself from other dating apps. For example, you don't swipe profiles left or right, but instead, click on them to like. Profiles show a user's location, age, gender, intention, height, ethnicity, and occupation. A fun 20 questions game lets you compare your answers to other members. Furthermore, Clover makes it super easy to request a date. Simply suggest a time and place and you will be notified if the other person confirms, which really takes the stress out of those awkward first messages!